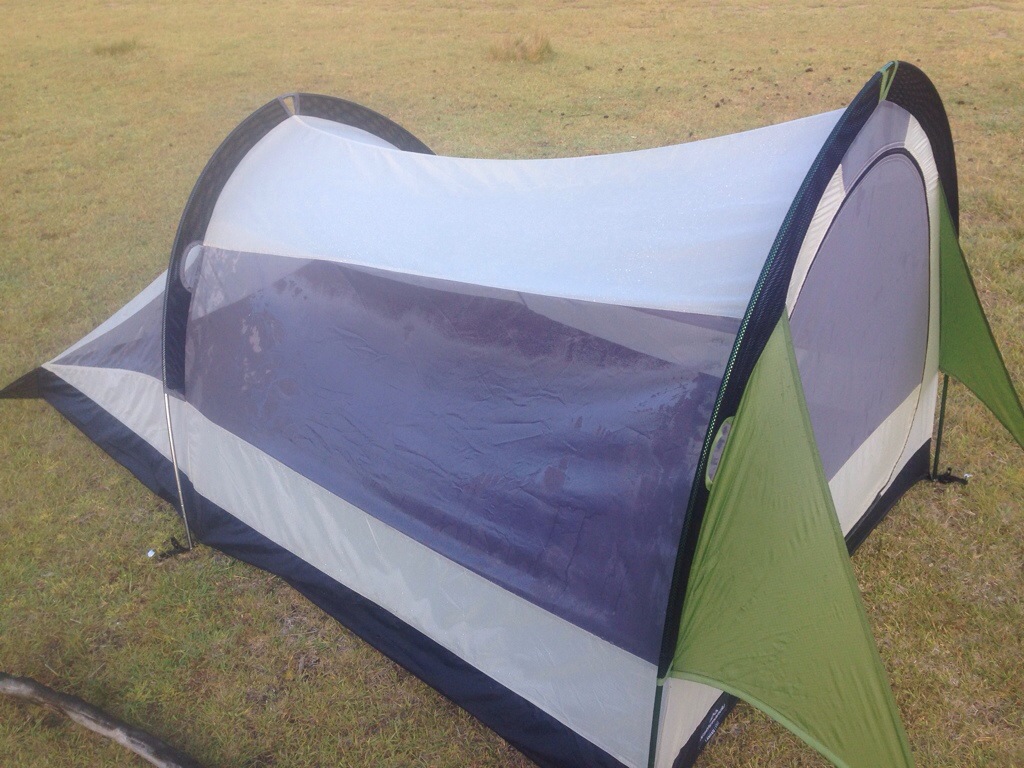 As I said in my previous posts and videos I had massive issues with the Kathmandu Lansan Light 2p tent
Not least the massive leak we experienced with just a medium dew (see below) that is common in Australia with hot days and cool nights.
Basically I wanted a refund. I took the tent back to the store I purchased it from - Canberra Centre - With a digital scan of my receipt plus they could see on my loyalty card 'SUMIT CARD' that I purchased it only days before. Instead of processing the refund on the spot for not being 'fit for purpose" i.e. tent = shelter = dry. In my case tent = wet = not dry, they said they wanted to 'test the issues' HMMM ok cool sure keep the tent. We are now nearly 2 weeks later, they didn't call me, I called them to check on progress. I have been informed they have sent it for 'testing' and it passed the waterproof testing and they could find no fault.
The fly not meeting the inner ( the issue I talk about in the videos) apparently is 'normal' and all other tents in stock are exactly they same. The store does not have email or an external connection that I can send the picture and videos too but they have asked I bring the photos in. Following this call, I received another from the same store saying can I do with with some urgency as they want to send the images off to the 'Product design team located in NZ'. Strange but will just be giving them this link, and the link to the after report linked above.
Pretty poor to not refund on the spot, but will keep fighting.